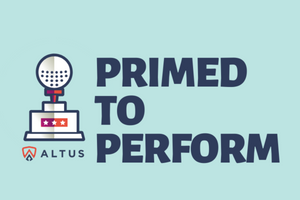 What is a tournament readiness blueprint?
A proven framework that helps players:
Prepare for the unique challenges of a golf course
Identify and adapt to relevant course conditions
Prepare skills in a way that creates certainty and predicability
Develop a mental readiness plan that allows them to perform under pressure.
With a tournament readiness blueprint, you can walk to the first tee with the conviction and confidence that comes from effective preparation— that comes from knowing that you have a leg up on the competition before you even hit a shot. 
Primed to Perform will help you replace the frustration and anxiety that often accompanies competitive golf with clarity and belief by providing you with a step-by-step framework to follow. 
Most tournament players are dedicated to working hard on their games in the lead up to an event, but are just unaware of the level of preparation that exists at the highest levels of the game. It represents a massive area of opportunity for many. And it doesn't require all the hard work that goes into a swing change or require any physical gifts— for many its just a matter of knowing what to do.
Working with the best players in the world has given us the unique opportunity to observe a behind the scenes perspective of how those players prepare to perform their best when it counts. In many cases, it's taken those players many years, many tournaments, and many failures to formulate the blueprint that they now follow. We created this course to give you the opportunity to bypass all the years of experience that is otherwise necessary to approach your preparation with such wisdom and skill.
New clients often describe their personalized readiness plan as a cheat code to tournament golf. One that they wish they had discovered much earlier. They really see it as a huge competitive advantage over their peers who are often oblivious to this level of preparation. A goal for all of our players is that they're the most prepared players in the field— but more than anything, they don't have to wait around for their game to be firing on all cylinders to still perform well in an event. Through expert preparation, they can take their B or C game and still put together a solid outing. 
**This is a digital workbook. Item will be available for download once payment is confirmed by Shopify**